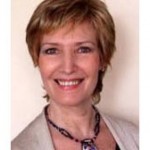 Known internationally as "The Artrepreneur Coach", Renée Phillips maintains an active blog where she offers a wealth of articles, valuable art business information and inspiration to artists of all backgrounds, styles and mediums. The topics range from how to write the artist's biography to how increase art sales, approach galleries, find agents and new markets, and organize art exhibitions.
Renée applies her knowledge of the art world and her vast experience as an author, career advisor and arts writer to help artists from around the world achieve their fullest potential. Her services include career advice, coaching, writing services and promotion. Information about her services can be found on her website.
She lives in New York, NY, near to all of the major art museums and galleries. The Museum of Modern Art (shown below) and the Metropolitan Museum of Art (shown in top banner) are her favorite museums.