Renée Phillips is the Founder & Director of Manhattan Arts International, New York, NY, which rewards artistic excellence. She promotes artists from around the world in curated online art programs, juried exhibitions and her vast social media networks. As a result of her efforts thousands of artists from around the world have received international exposure and increased sales.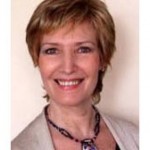 As a curator she has organized more than 70 exhibition in the course of her career, in such venues as Lincoln Center, Doma Gallery, Bowery Savings Bank, The Tunnel, and Studio 54. Her annual online exhibitions at www.manhattanarts.com take place on a variety of themes — from "New Beginnings" to "HERstory". Learn about her current call for artists.
Artist's Mentor
Known as "The Artrepreneur Coach" Renée provides creative, career and financial guidance for creative individuals, art businesses and organizations. She offers personalized career guidance in phone consultations and provides writing services for artists. Her articles on a range of art business subjects appear at Renee-Phillips.com
Promoting The Importance of ART
One of her missions is to promote art as an instrument for positive change. She has curated 10 "The Healing Power of Art" juried exhibitions in galleries and online on the Manhattan Arts International website.
In 2015 she launched a website devoted to The Healing Power of ART & ARTISTS. Its mission is to promote artists, art programs, and organizations that use art for positive change for individuals, society and our environment. It includes an online gallery of art that enhances healing.
Arts Writer
She is a member of the International Association of Art Critics, U.S.A. Chapter. You will find her articles in many publications and websites nationwide, including:
Manhattan Arts International
The Healing Power of ART & ARTISTS
Renee-Phillips.com
Professional Artist magazine
Professional Artist blog
Artsy Shark
Luxe Beat magazine
More
Author
As an author Renée Phillips has created several e-Books which are available from her e-Book shop at http://renee-phillips.com/e-book-shop/
She is internationally recognized for several editions of her best selling books The Complete Guide to New York Art Galleries, Presentation Power Tools for Fine Artists and Success NOW! For Artists: A Motivational Guide For The Artrepreneur.
Arts Advocate and Motivational Speaker
As an arts advocate Renée has served on many advisory boards including as an officer on the Board of Directors of New York Artists Equity, the Advisory Board of the UNCF "The Art of Giving Back", the Mayor's Arts of Excellence panel, the Board of Directors of the Women's Studio Center, among others.
As a motivational speaker and educator she has presented workshops and keynote speeches in many museums, universities and arts organizations, including: American Museum of the Moving Image; Art Institute of Chicago; New York Foundation for the Arts; Columbia University; Marymount Manhattan College (as an adjunct faculty member) and many more.
Previous Career As An Artist
Renée studied fine art and design at the Art Students League of New York, American Art School, New York School of Interior Design, and Fashion Institute of Technology, in addition to private studies. As a successful full-time professional artist she had many exhibitions in New York galleries. Her art work is in numerous private and corporate collections including Merrill Lynch, Stony Brook University and Chase Bank.
Visit Renée Phillips' websites
Join her on Social Media
Twitter: https://www.twitter.com/reneephillipsny
Facebook: https://www.facebook.com/ReneePhillipsArtCoach
Facebook: https://www.facebook.com/ReneePhillipsNY
LinkedIn: https://www.linkedin.com/in/reneephillipsartcoach